Help a Family in Need by Giving the Gift of Home
Help a Family in Need by Giving the Gift of Home
Immediate Impact for Local Families in Need
Join our community of dedicated volunteers, donors, and partners to bring hope to families in need. When a family transitions from homelessness or crisis into a new home in the Bay Area, we help them furnish it. We believe that families can thrive when they have a safe and comfortable home.
Grateful Gatherings Founders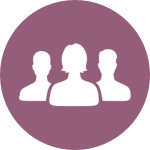 Volunteer Your Time
Gatherings are ideal for individuals and groups alike in the Bay Area. You can support existing efforts or create a group of your own to help a family in your community.
Donate Household Items
On Saturday mornings, we collect your gently loved secondhand items (and new purchases) to donate to our Gathering events, which supports up to 4 families per weekend event.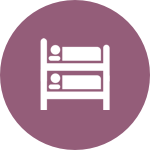 Donate to Grateful Gatherings
Help us expand our services to other communities. Donations have immediate impact and benefit local families who deserve a safe and warm home.
Are you Interested in learning more?
Poverty does not end when a family moves into a new apartment, which is why we formed a 501(c)(3) nonprofit to donate household items to local families who deserve a safe and warm home. Donations to Grateful Gatherings have immediate impact and directly benefit the local community. If you want to learn more about us, please visit our 
About
 page.
Sign up for email notifications about upcoming Gatherings. We notify our community of donors and volunteers as last minute household items are needed at Gathering events.
Please click on the link below for our new Client Form. Agency partners refer a client to receive furniture and household items from Grateful Gatherings' community of donors through this form. Agency partners fill out the Client Form on behalf of their clients. After the form is submitted, we will review the information and contact you on the next steps. Thank you for partnering with Grateful Gatherings to furnish Homes with Hope.
Is your company interested in sponsoring or partnering with Grateful Gatherings? We have many opportunities for a team of any size with any budget to get involved. Please contact us to learn more.
We Appreciate Our Community Partners